I totally want to try this!
the veggie nook
Good morning all!
Going strong after day 2 of the sugar-free challenge. No more pictures to show but my breakfast was the chia pudding I shared yesterday, lunch was leftovers from the recipe I'm going to share today and dinner was a leftover veggie burger with quinoa, arugula and a chipotle cashew sauce. Turns out as long as you do a little reading of labels and have fresh-fruit available, being sugar free isn't so bad 😉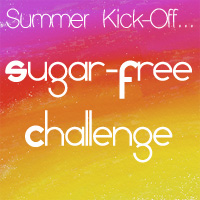 Today I am going to bring you a sugar-free dinner recipe! I know it's not intuitively a problem area in terms of added sugar, but a lot of those store-bought sauces and spice mixes contain hidden added sugar, as do a lot of salad dressings and soups. So starting with a recipe that is completely homemade ensures you control every ingredient that goes into it, including being sure it's completely free of sugar!
View original post 685 more words